So you have just launched a shiny new website that cost thousands of pounds. Why isn't the phone ringing off the hook?
A lot of clients expect that their new website will help to increase their client base and therefore their turnover. This isn't an unreasonable expectation – but without a digital marketing plan it's unlikely to happen automatically.
Here are 4 ways to get your website in front of an interested audience:
1. Organic Search Engine Optimisation (SEO)
There are likely to be hundreds of people searching for your business and its services. But if your website isn't ranking on the first page of Google then it's been calculated that less than 5% of people will bother to look at the second page of Google results.
"Organic" SEO refers to the true search results rather than paid Google advertising. Companies that occupy the top few positions in the organic search results are seen to have greater influence than those further down the page (or those who have paid for Google ad space).
There is no way to "cheat" Google or the other major search engines into ranking your site higher than your competitors. A decade ago there were techniques used by web designers to trick Google into ranking their website highly (such as keyword stuffing). However, these websites soon found themselves blacklisted by Google as their ranking algorithm is constantly being updated and improved.
Having said that, there are some common best practices employed during the build of a website and after its launch than can drastically improve its rankings. These techniques generally take months to have an effect so may not help in the short term following a website launch – but the long term SEO strategy of any company should be something that is constantly being looked at.
Clients that find your website on Google can be referred to as "wallet out customers". They know what they are looking for and if your website offers them the information or products they require at the price they want, there should be nothing stopping them from completing the transaction or getting in touch with an enquiry.
2. Google Adwords (Paid Advertising)
Google Adwords is the system used for buying advertising space at the top and right hand side of the Google search results page. While not as effective as organic SEO, a well thought out Adwords strategy can start delivering interested people to your website with immediate effect.
Some companies employ a temporary Adwords campaign following a website launch (while their organic SEO catches up). Others employ ongoing campaigns which highlight services or special offers.
While it's possible for anyone to setup their own Adwords campaign, consultants who specialise in this area are able to target specific keywords and phrases, optimise the cost per click (CPC) and measure the results of the campaign (eg. what percentage of people who clicked on the ad went on to buy a product or filled in a contact form).
3. Social Media Advertising
The use of Social Media can be a debatable topic in some businesses. While it's true that you have to look carefully at which platforms could be most beneficial for your business, Social Media shouldn't be ignored. The fact is that whether you like Social Media or not, your target audience are using it to share opinions, make recommendations and find out what other people think.
Facebook and Twitter are worth considering as a starting point for most businesses as they have the largest followings. The other major advantage is that they both offer sophisticated (but easy to use) paid advertising platforms.
Within a few minutes you can create an ad for a product or offer, set your budget and then target that ad to your audience (by age, gender, location or specific interests). The built-in analytics available help you to check the effectiveness of your campaign and optimise it in the future.
4. Email Marketing
A great way to keep reminding potential customers (or existing customers) about your services is by sending them occasional email news. It's crucial to send them information that they might find interesting or they are likely to get annoyed. We all get overwhelmed by marketing emails but this is less likely if the information is timely and relevant. The worst case scenario is that a person might unsubscribe from your list.
Modern Email Marketing can be designed to look as good as your website and really showcase what you have to offer. It often takes specialist help to create a complex layout that looks good across all platforms and devices. Some services such as Mailchimp offer the use of sample templates which can be customised with a drag and drop interface.
Signup forms can be embedded in your website footer and on checkout pages which automatically add peoples details to an email database (which can be analysed and segmented according to different interest groups).
As with any digital marketing approach, Email Marketing can be analysed in great detail to show which buttons were clicked on most, how many people opened the email and how many clicked on a link. This allows future campaigns to be improved and the conversion rates increased.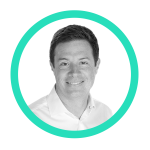 Shaun McElvaine
With an eye for detail and a passion for modern, minimalist and functional design, Shaun McElvaine has worked for a range of clients from startups to large corporates.
Email: shaun@magnifycreative.co.uk